Krishi Tantradyan Mahotsav, Live Demos and Agri Expo
Keeping in view the importance of the development and growth of agriculture industry in the country by the Central government and State government, Sanskriti Samvardhan Mandal's Krishi Vigyan Kendra (KVK) along with State Agricultural Department have taken the initiative to organize the Krishi Tantradyan Mahotsav, Live Demos & Agri Expo since 2013 during the month of Januaryat 50 acresKVK InstructionalFarm,Sagroli. Krishi Tantradyan Mahotsav was a huge success with over 180 exhibitors and around 22,865 trade visitors attended the 3 days exhibition still 2017.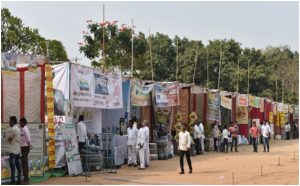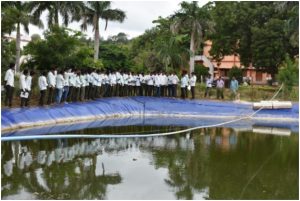 Highlights of Krishi Tantradyan Mahotsav

Over 180 companies showcased their Agricultural Technologies & inputs.
Live demonstration on more than 50 acres of land with variation of cropping patterns.
Farmers from three state Maharashtra, Telangana and Karnataka were participated in Mahotsava.
An opportunity to connect with innovative and progressive farmers and learn their best practices with knowledge sharing.
Direct dialogue with government officials and policy makers for clarification of uncertainties of agriculture.
Special lounge for interaction and networking.
Special Day for Women's program.
Forums and expert sessions on modern technology in farming given by Agri Experts and Professionals.